TYT TH-7800 Dual Band Mobile Radio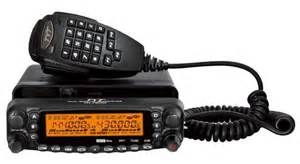 TYT TH-7800 Dual Band Mobile Radio
The TYT, (Tytera), TH-7800 Dual Band (UHF/VHF) mobile radio is a feature loaded transceiver at a very affordable price. It has a large, dual frequency LCD display, fully functional DTMF microphone, detachable front control unit with all necessary relocation cabling for remote mounting included. 
It provides 809 programmable memory channels with or without CTCSS and DSC encode/decode, DTMF encoding/decoding, priority channel scanning, and dual band reception. Selectable narrow or wide bandwidth, full duplex operation allowing CROSS BAND OPERATION !!  Four power settings for each band: VHF - 50/20/10/5 Watts, UHF - 35/20/10/5 Watts gives the operator complete control! 
Frequency Range:
RX: 136.00-174.00 MHz & 400.00-480.00 MHz
TX: 144.00-148.00 MHz & 420.00-450.00 MHz


Additional features: FM Broadcast Receive, USB Programming Cable Included, 3.5mm External Speaker Jack, One year Warranty.