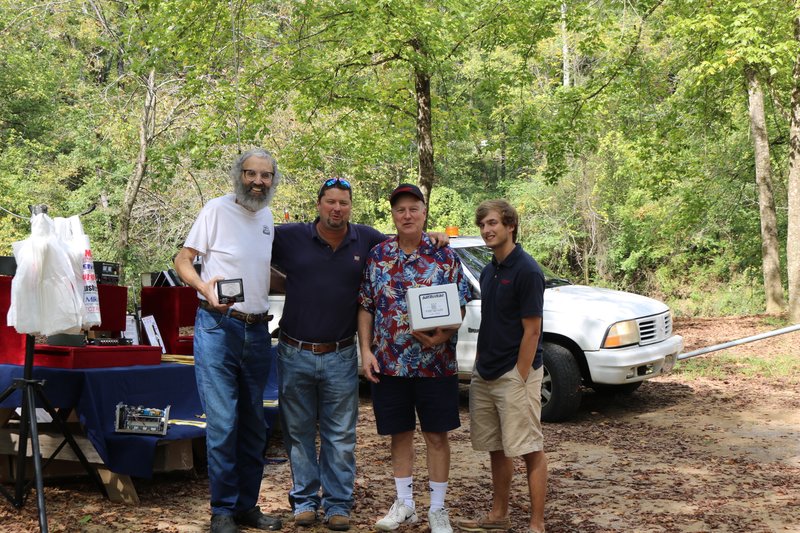 2015 Helena Alabama Hamfest, Saturday, October 10, 2015. Here we see from left to right, customer Robert, (KM4CBK), Richard, (MFJ Enterprises Customer Service Manager), J. T., (N4ZDY - Ham World, Inc.), and Chris, (Ham World, Inc. Sales Associate & son of J. T.).
It was a great time for all who were able to come! Weather was a little tricky early during set-up, but later the sun came out and was great! This is the only outdoor Hamfest Ham World does each year, but certainly the most picturesque, with the beautiful scenery, changing leaves and babbling creek running by. Many thanks to the Shelby County Alabama Amateur Radio Club and Richard of MFJ Enterprises and of course, our many customers who came by!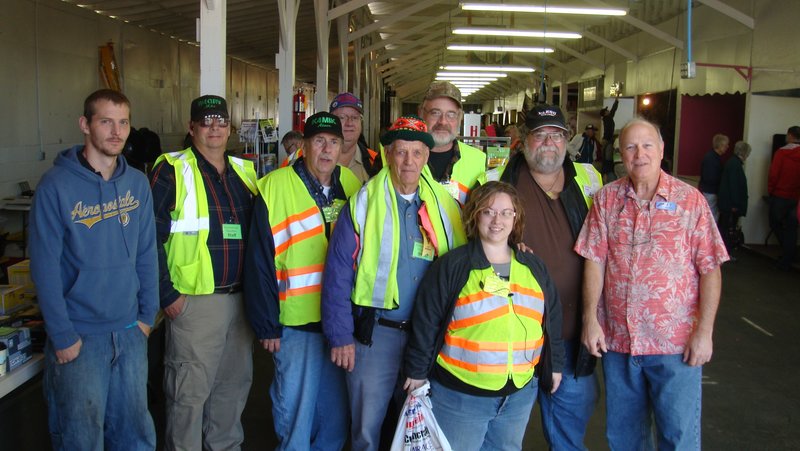 Greeneville, Tennessee - October 17, 2015
Boy was it chilly this Saturday morning!! I believe it was about 38 degrees when we opened the doors! After that, things started heating up and by about 9 o'clock, things were really moving fast!
This happy Greeneville group from left to right: Tim Helton, (KM4NUI), Mike Martha, (W4GRV), Abner Richards, (K4MIK), James Stewart, (KE4KKI), Ralph Bible, (K4MIJ), Bob Ethridge, (KM4EBZ), Chasity Helton, (KM4EBX), Bobby Gas, (N4FV), and representing Ham World, Inc., J. T. Malone, (N4ZDY).